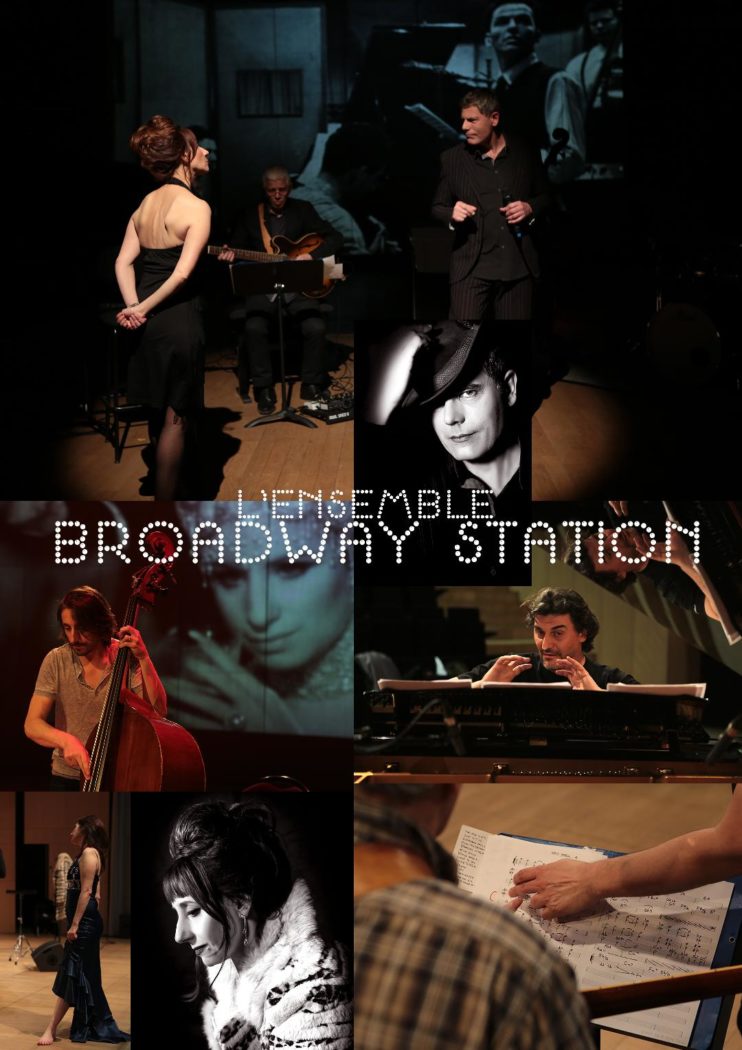 This is where we are taking you, with the key to a vocal encounter that never took place on stage… The vocal encounter of Frank Sinatra and Barbra Streisand which seems nevertheless essential  the only person who deserves the nickname "The Voice"; Frank Sinatra  and one of the greatest performers of our time, Barbra Streisand!
A vocal duet that goes beyond the usual song cover , accompanied by great, experienced musicians who feast on the resumption of these timeless standards. 
Stephanie Morales is inhabited by Barbra; Memory, Papa can you hear me?
And Frédéric Gignoux is THE crooner needed for the essential covers of My Way or Strangers In The Night.
Close your eyes and get ready for a wild ride…
Hello ! 
We are a sextet from Lyon consisting of two singers and a jazz quartet (piano, guitar, double bass, drums).
Our repertoire is based on the great classics of the Great American songbook, in which Streisand and Sinatra are in the spotlight.
We perform à la carte, with a large or small formation for cultural, festivals or private concerts.
Depending on our artistic projects, musical performances or concerts – we welcome musicians, choreographers and directors.
See you on the Broadway Station's page!
Yours vocally